Weihai Longain Beauty Pencil CO.,LTD, the biggest production base of color cosmetics pencil in Shandong,
The eyebrow painting is critical to the entire makeup, especially difficult for newcomers to master, first of all, before painting eyebrows to repair the eyebrows, so that the general outline will be good to start, their own bad skills can go to a professional place to repair. After that is to choose the right product for you, the choice of color to choose according to their own hair color, there are very few black hair color, so it is generally not recommended to choose black, even if your hair does not do any color do not choose black, you can choose a darker brown, black drawing out really weird, color selection is to choose the product, eyebrow pencil eyebrow powder and so on, there is no skill, is to try to feel The new girls should generally start with the eyebrow pencil, which is better to draw lines, and then use the eyebrow brush to brush a more natural, than the eyebrow pencil drawing The result is softer, more natural and better.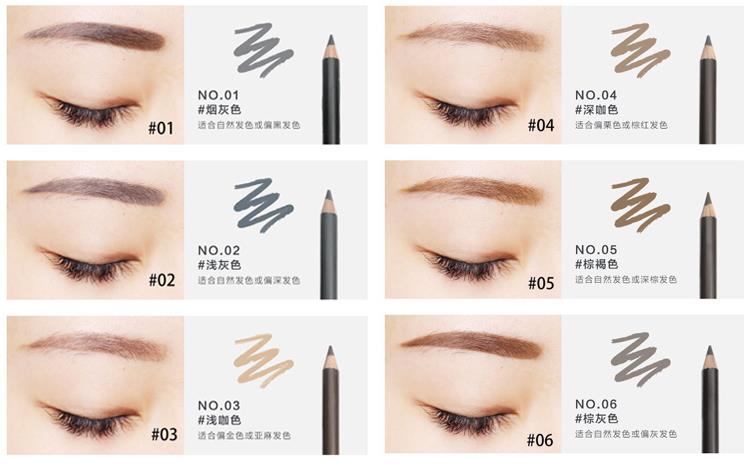 What color eyebrow pencil is natural? Do you want to use a natural eyebrow pencil color? Here are the recommended eyebrow pencil colors, let's take a look!
Dark color: If you have dark hair, it is recommended to choose a coffee or dark coffee color eyebrow pencil. This is because after the makeup looks eyebrows will not be too abrupt, and can be more perfectly integrated with the makeup.
Light color: Hair color belongs to the light color baby, you can choose to tend to light brown or light coffee color to stain the eyebrows. However, if you have dark hair, it is more natural to stain your eyebrows with an eyebrow dye after you finish them.
Black color: Generally babies with black hair will definitely want to use a black eyebrow pencil, but that's actually wrong. You should choose a gray eyebrow pencil for the finishing touch. The gray eyebrow pencil can neutralize the thickness and blackness, so that the eyebrows and dark hair match perfectly.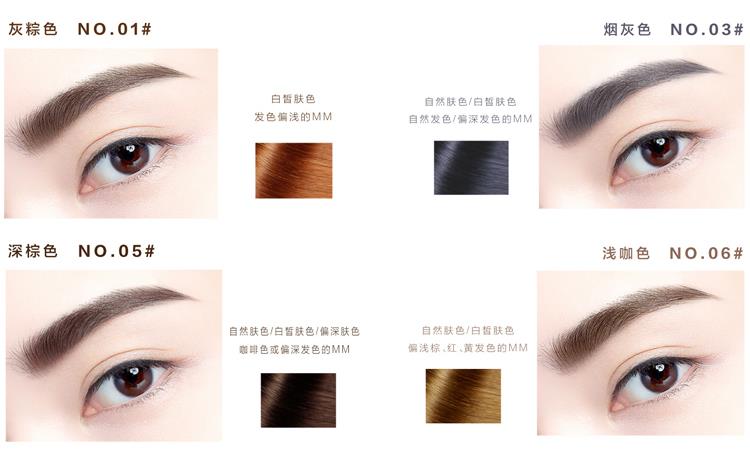 1, light curry: If you are a girl with yellow hair color, or yellow color after hair dye, you can consider a light coffee color, and light coffee color is not picky skin tone, any skin tone is suitable
2, light brown: natural light brown and light curry some girls may not be too clear, compared to light brown is not so yellow, suitable for girls with lighter hair color, if the skin tone is white is better.
3, gray curry color: more natural than the black eyebrow pencil, compared to the curry color system and reduce the brown sense. Gray curry eyebrow pencil recommended for dark hair color, gray, black hair color girl.
4, dark curry: dark curry color is dark, but it is very suitable for natural skin tone, darker skin tone girls, if you are black, dark brown, burgundy hair color, dark curry color is just as suitable.
5, pink hair color: very dreamy and girly pink hair system, suitable for fair-skinned girls, eyebrow color selection of red-brown or light brown is more appropriate. Red, burgundy hair, for yellow skin tone yellow, red is a very festive color, flooded with red hair, and then with warm tones of red-brown, or brown eyebrows, can help the face more radiant.
6, cyan color: sultry cyan is a very popular hair color this year, the cooler tones, suitable for gray or black gray eyebrow pencil. Granny gray, smoky gray, the first two years of very popular hair color, on the cool side, can be matched with the same color gray eyebrow pencil.
Eyebrow pencil is mainly divided into coffee (light curry, brown curry, dark curry) gray, black, but the mainstream is the coffee color used more eyebrows to choose light curry to dark curry according to their skin tone, hair color considerations, gray generally to female fashion, the skin is more white and lively girls.
Different eyebrow pencils draw a different texture, but also for the pursuit of beauty way. We need to grasp our own heart and soul, which may be a process of time, we go to our own heart, is the best choice, which may be a process of time.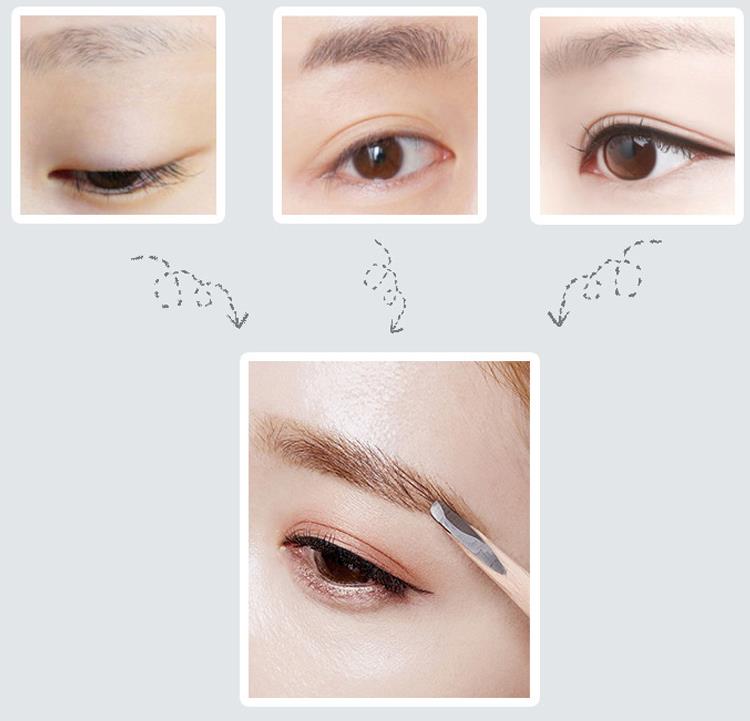 We ourselves to draw, is also the drawing of their own beauty, different colors, there are different ways, for the color requirements, is also their own way, we need to own to grasp fully, this may be a process of time, we own to the heart, to have a new harvest.
The drawing of the eyebrow pencil, is also a time process, we own to grasp, in order to have a new harvest, this may be a time, we own to grasp, in order to have a new harvest, also need a time process, highlight the beauty, this may be a new beauty, in the change is also their own new way, is also to improve their own a process.
Painting beautiful, which is also a new beginning, this may be a process of time, we ourselves to grasp by heart, to have a process of time, painting beautiful landscapes, is also a new trend, is also a unique form of beauty, in a new beginning, a new space to change, shape their own beauty, is also a process of time, we ourselves to grasp by heart, to have a new beginning, this may be a process of time, we ourselves to grasp by heart, to have a process of time, this may be a Time process, we ourselves to take heart, before a new beginning, but also a form of beauty, for improving their overall aspects, but also beautiful, for then, but also a new kind of beauty.