cosmetics pencil manufacturers,makeup pencil manufacturers,cosmetics pencil suppliers in china
Weihai Longain Beauty CO., LTD, the biggest cosmetics manufacturers,makeup suppliers in china, is well-known for its LONGAIN series color cosmetics pencil.
LONGAIN color cosmetics pencil, the mainstream products of the company, includes two sets of products: plastic and wood pencil liners, each set with over one hundred color-core pencil available, and covers seven types: eyebrow pencil, eyeliner pencil, lip liner pencil, nail white pencil, eye shadow pencil, lipstick pencil and some products with special use.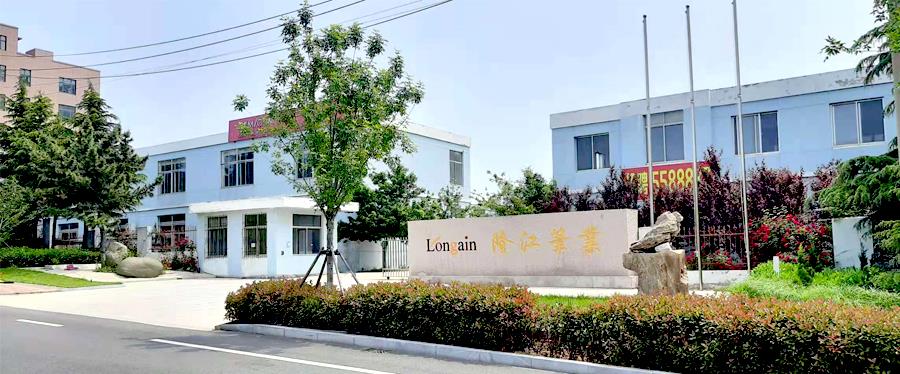 All the products can be printed into over fifty different styles to meet the requirement of the clients from different areas all over the world. With the advanced temperature-proof feature and the top-ranking surface design and the superb quality, our products are well received by the general public as "oriental bright phearl".
As the joint achievement of our company and LG Cosmetics Company, LONGAIN series products are made from natural ingredients, employing advanced stream-line, production craft and technology imported from LG Cosmetics Company whose experts have been working as technology manager in our company guiding our production. So the quality is guaranteed and the products are very popular in such countries and areas as the U.S.A., South America, Germany, France, Poland, South Korea, Russia, and Middle East, etc.
With the production base covering two acres and the work shops covering thirty five thousand square yards and nearly one hundred advanced production lines and hundreds of technology experts Weihai Longain Beauty pencil Co., LTD will be your most reliable partner.
We take pride in our potential to deliver Pencil Sharpeners with quality standards that our clients demand for. all kind of colored cosmetic pencil,eye liner pencil,eyebrow pencil,eyeshdow pencil,lip stick,lip liner pencil,nail polish pencil,cosmetic sharpener,makeup sharpener,cosmetic,cosmetic accessories production and supply right in time while maintaining quality standards define our expertise as leading Manufacturer and Supplier of Pencil Sharpeners.
In a short span of time we have achieved a strong constructive reputation owing to our 20 Years of successful export history where we have now reached Australia,Canada,Germany,Italy,United Kingdom export market share maintaining US$1 Million - US$2.5 Million export ratio value. All resulted from a successfully operating manufacturing facility that was introduced back in 2003 under Have Own Export License, now helping us generate yearly profit of US$1 Million.Weihai Longain Beauty Pencil Co., Ltd Private Limited takes care of Pencil Sharpeners manufacturing and supply from its corporate venture located in Weihai, Shandong, China, where it was first launched with US$1 Million business capital.
Our company has been recognized by customers for its predominance—
Powerful Researching and Developing Ability
Advanced Quality Control System
International Quality Approvals
Smooth Supply-chain and Manufacturing
Design and Packaging as Required
best private label makeup cosmetic manufacturers OEM in china Asia
Enhancing the value of our clients is our eternal pursuit!
cosmetics pencil manufacturers,makeup pencil manufacturers,cosmetics pencil suppliers in china