best long lasting lip liner pencil red colours waterproof wooden ,C-blue brands red color wholesale prices in china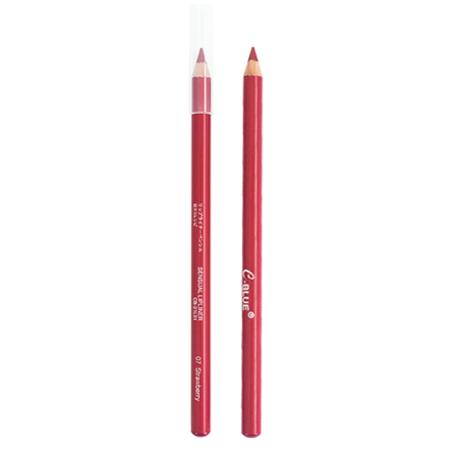 Best long lasting lip liner pencil red colour waterproof,C-blue brands wooden
This lip liner is formulated with unique Japanese technology and imported raw materials from Japan, enriched with plant wax and plant oils, with a soft and stiff…
Class : Lip Liner Series
Product Name : sensual lipliner
Item Number : CB-21L01
Net Weight : 2.1 g
Shelf Life : 3 years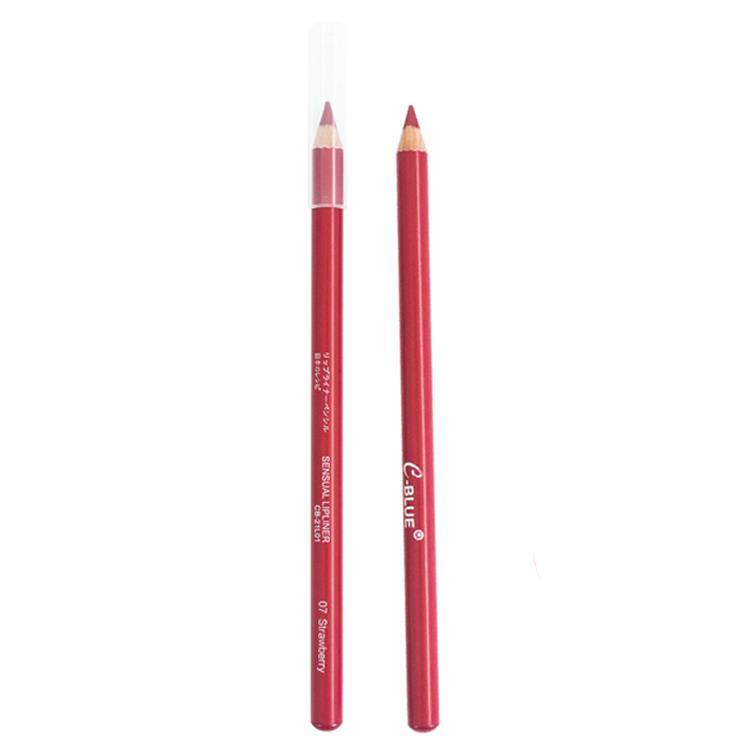 This lip liner is formulated with unique Japanese technology and imported raw materials from Japan,enriched with plant wax and plant oils, with a soft and stiff pencil,even and natural coloring,best long-lasting,waterproof smooth and delicate brush stroke,good coverage, suitable for small areas of coloring,evenly applied to precisely outline the lip contour, for you to easily trim the perfect lip shape.
The soft and hard pencil has a slimmer line,powder characteristics, a smoother touch, easy to choose, no dryness, no makeup loss, longer hold, waterproof and sweatproof more moisturizing.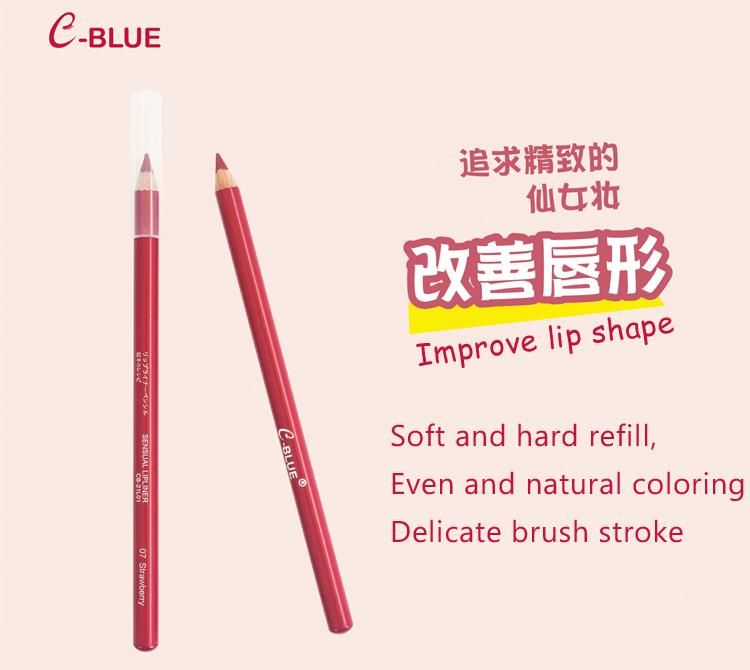 The pursuit of sophisticated fairy makeup improves lip shape, giving you fuller thin lips, slimmer thick lips, and more defined lips, with a water-saturated complex formula and oil-smooth application that portrays beautiful lip contours, and a complex formula that prevents dry lips and enhances the smoothness of the brush stroke even more. The exquisite lip liner defines beauty, creating a clearly identifiable contour that softly and naturally glows with unprecedented good looks. Glides on smoothly and blends flawlessly for full, sweet lips that are as exquisite as rose petals.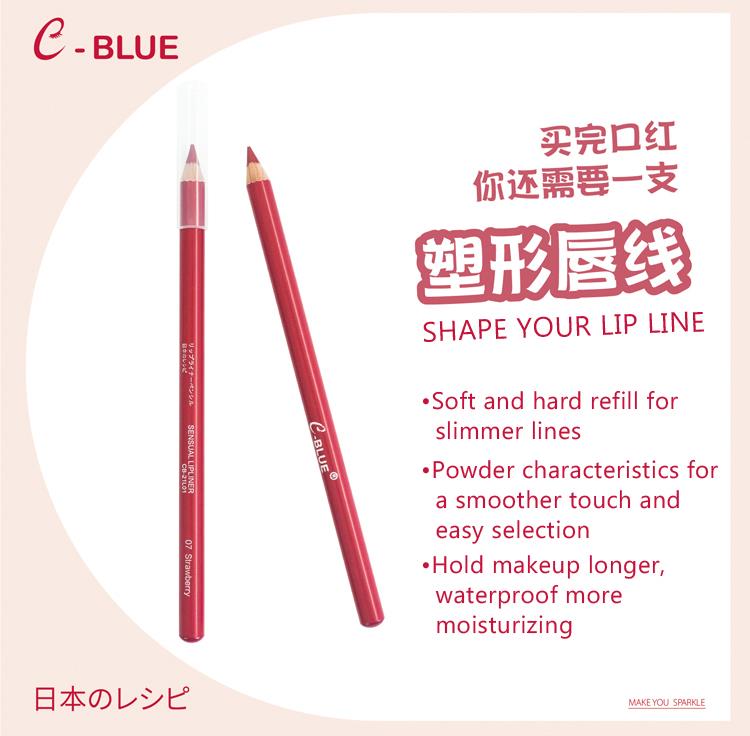 It is easy to remove with ordinary make-up remover and no need to worry about make-up residue.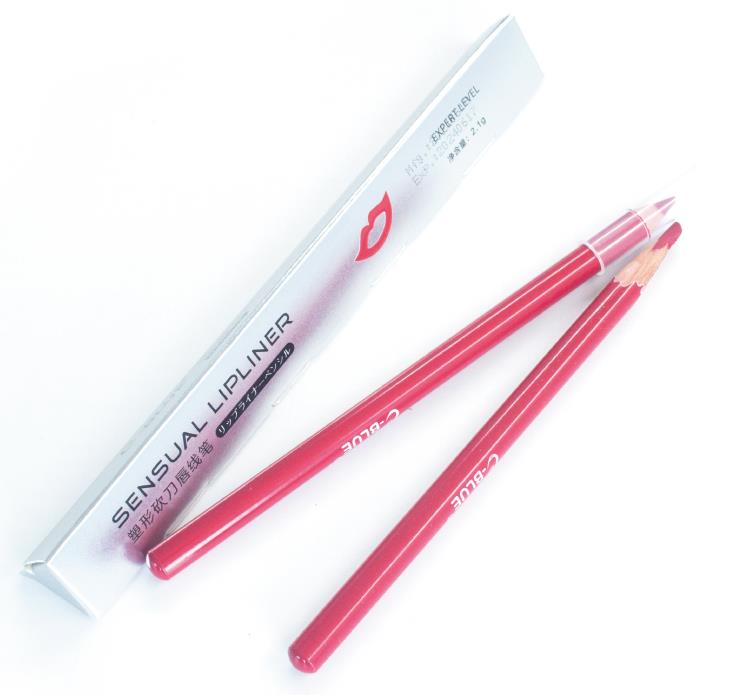 This lip liner draws a very beautiful and vivid color and is very smooth when drawing. You can simply draw a lip line to give an impressive lip base and a lip line as beautiful as a poem. It makes the rich expression of the face more visible.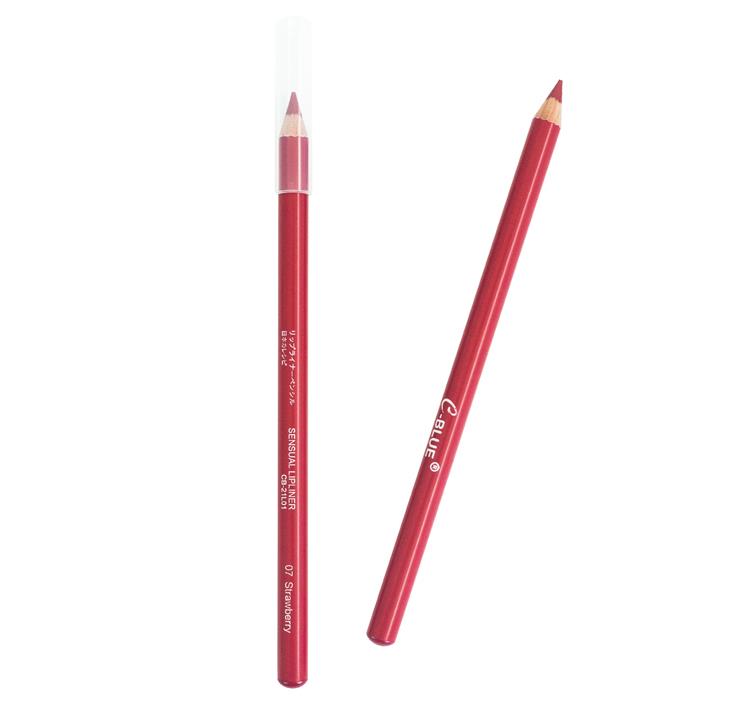 Copyright &copy Weihai Longain Beauty Pencil Co., LTD E-mail : longain002@longainbeauty.com
2# Road New Industrial District, 264211,Weihai City, Shandong Province, CHINA
Tel:86-631-5588865 Fax:86-631-5588886 site:www.longainmakeup.com
eyebrow pencil manufacturers,eyeliner suppliers