Contains vitamin E and C antioxidant ingredients Prevent premature skin aging
Effectively resist the damage of free radicals to the skin and prevent premature skin aging.
Ophthalmological test: Will not irritate the eyes.After skin and allergy test: no fragrance.
Suitable for all skin types (including sensitive, oily and acne-prone skin)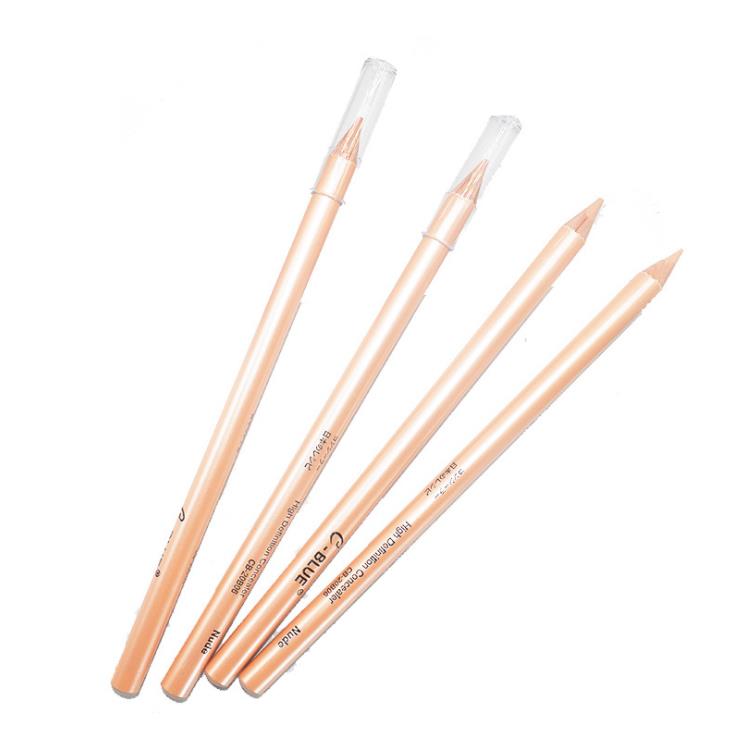 Dark circles, pores, acne marks, blemishes, etc. can be easily covered with a light dab of less imperfections
Natural color, makeup and touch long lasting, not off color
Waterproof and sweat-proof waterproof function, not easy to faint skin gloss effect continues
Oil-free formula does not clog pores, small pencil tip fits the face, hygienic and convenient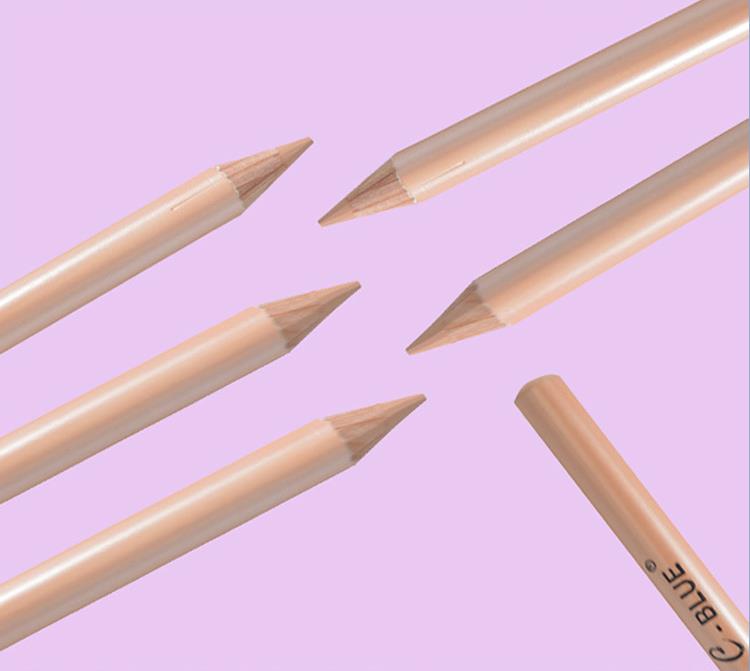 Ideal for minor concealment, with even better coverage! Soft, moisturizing texture conceals imperfections and can be used as an eyeliner
Instantly transforms into a wide-eyed doll and refines eye makeup,erfectly conceals blemishes instantly and leaves no trace of them
Conceals blemishes, blemishes and dull spots,waterproof, sweat-resistant formula provides a light, long-lasting and natural finish

best wood concealer pencil for eyebrows makeup stick wooden waterproof
Botanical extracts soothe skin and keep it from drying out
Long-lasting finish, makeup and touch-ups stay fresh and stay on for 16 hours
Oil-free formula that doesn't clog pores and a compact, slanted tip that
Fits any uneven area of the face and can be used instead of fingers for hygiene and convenience
FAQ
1. Q: Can you do private label for the products I want?
A: Yes, we can do private label for you and customized packing.
2. Q: What's your MOQ for branded products?
A: We usually require MOQ of 600doz/color for pencils series, 1200doz for eyeshadow and 1000doz for other series.
3. Q: Can I buy 1000-2000pcs for the first order?
A: Yes, but we only accept selling the prompt goods, that is MENOW products (in our brand name), without private label.
4. Q: When can you send the goods to us?
A: If you buy the goods in C-blue(that's our brand), then we can send you immediately if we have goods in stock.
5. Q: Can I buy several pieces for the initial order?
A: Yes, we're doing both wholesale and retail for the items.
6. Q: Can you send samples before our ordering the items?
A: Yes, we can send you samples FYI, sometimes it's free, but I'm afraid that you should pay the shipping, and we'll refund that after you confirm order.